Materials
Wood – we make our rocking horses of pine wood, which is pleasant to touch and lighter than the hard wood of broad-leaved trees. We do however use the hard wood of broad-leaved trees – beech, oak – to make some of our smaller products
100% wool – for the mane and tail of our largest rocking horse.
Natural leather – the harness and saddle of our largest rocking horses made of natural leather.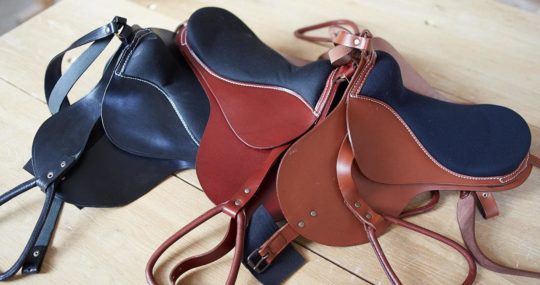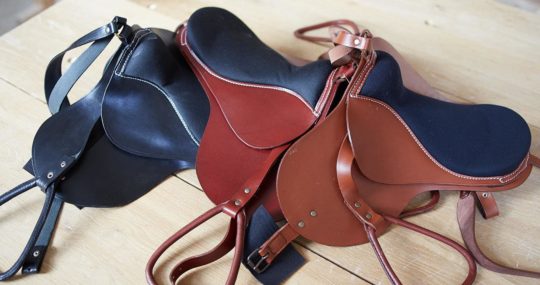 The Construction of Our Products
Dimensional stability and reduced formation of cracks – wood is a natural material that obviously varies in size according to current temperature and humidity. To avoid unwanted deformations and cracks, we manufacture our products (except for the smallest) from a number of glue laminated timber beams.
Joints – we use traditional mortise and tenon joints, which means natural joints without the use of metal parts. The precision and tightness of the mortise and tenon joints is ensured thanks to their machining on a computer-controlled milling machine (CNC milling). Thanks to this, the final products are of extremely high quality, lasting for many years.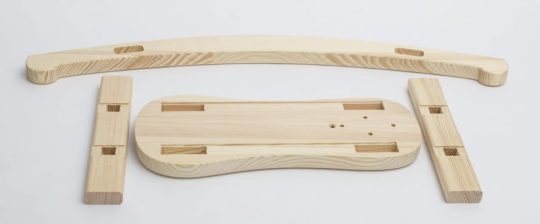 Construction optimization – we strive to ensure that our products are fully functional and easy to use. That is why we manufacture, for example, our largest horse with an internal cavity which does not impair the strength or durability of the product but makes it lighter and easier to carry.
The Manufacturing Process – a Combination of Machine and Manual Work
Computer-controlled milling machine – guarantees the exact shape of our products and their accurate assembly when they consist of multiple parts.
Hand grinding – gives the product its final shape and ensures its quality finish.
Hand colouring/painting – we offer both completely natural, non-coloured and non-varnished products as well as coloured or varnished products. To colour and varnish them, we use safe water-based paints and varnishes.