Amazing Ruby Rocking Horse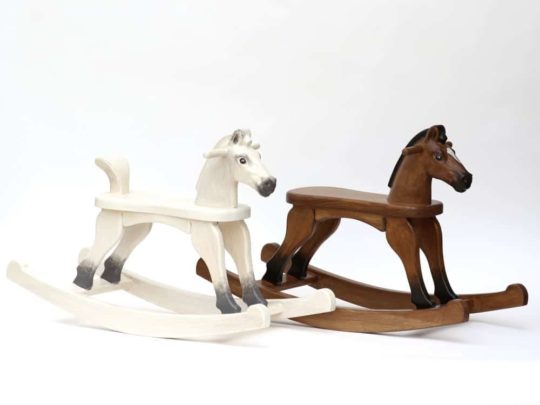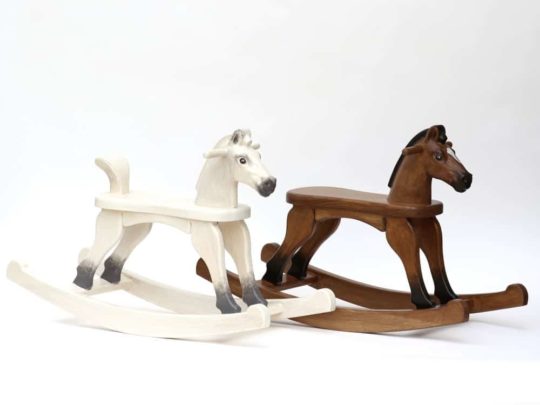 Amazing Ruby rocking horse is intended for young children from 1 to 5 years of age or more. The horse is made of solid pine wood. The mortise and tenon joints are glued together according to our traditional technology without using metal joints. The fastening of the head and tail is also secured by means of screws. The shape of the rockers is specially fine-tuned to allow for the greater safety of your children at the extreme positions of the swing. Amazing Ruby rocking horse is an excellent choice for those who want a high-quality natural product at a reasonable price.
Our rocking horses are made in different models, with or without a tail, and in different finishes such as completely natural, natural with the seat painted red or blue, lacquered with coloured eyes, mane and hoofs, or all-coloured (bay, white, chestnut, tan). The horses are hand-painted using safe water-based paints.
You can order Amazing Ruby rocking horse at our E-shop or at the e-mail address info@woodenrockinghorse.eu.
Dimensions:
Length 72 cm
Width 28 cm
Height46 cm
Seat height28 cm
Weight3 kg
Load capacity60 kg